Best Creative Companies to Work at in Australia
Tech, design and software development agencies are booming in Australia. As are agency jobs.
If you want to work at a design-focused tech firm or agency, many great companies offer exciting and fulfilling work. While most of the biggest firms are based in Melbourne and Sydney, there are plenty of stimulating agency jobs around the country.
While not all technically "design agencies", here are some of the biggest companies for designers to work at in Australia.
Atlassian
Atlassian is one of the biggest names in software development. Jira, Trello and Bitbucket are just a few of the products in Sydney-based behemoth's stable.
Although they started in Sydney, the business is truly global, with offices in 13 different countries.
The company wants to compete for the best talent. As a result, they have a lot of perks and benefits. For example, employees can work abroad (in select locations) for up to 90 days per year.
Additionally, their commitment to their employees extends to a career development budget and a good work-life balance.
Employees are overwhelmingly positive about their experiences at the company. Approval for the CEOs and founders is high. Additionally, many employees say they feel valued and supported, which isn't a given in all design agency jobs.
What Atlassian employees have to say:
Flexible work
Great benefits
Challenging work
Openness and transparency
Excellent working environment
REA Group
REA Group is based in Melbourne. The business is a global real estate advertising company, making several different products. The REA Group grew from the popular website Realestate.com and has aggressively acquired stakes or full ownership in various platforms like Move, Hometrack, and other real estate adjacent services.
Overall, it's considered a great place to work. There are a lot of opportunities for web designers and developers. Benefits, personal development, and company culture are considered excellent.
What REA Group employees have to say:
Great career development opportunities
People-focused
Competitive salaries
Great culture
Flexible working
IMB
IBM is a big global employer of designers and developers. However, the hardware manufacturer also has a considerable presence in Australia with many creative jobs.
Like many businesses of its size, IBM is faced-paced. They offer a great graduate program and excellent benefits. While many employees suggest the work is very demanding, the culture is supportive.
What IBM employees have to say:
Great people
Excellent opportunities for progression
Good training
Excellent work-life balance
Interesting projects (AI, blockchain)
Salesforce
Salesforce is a well-known cloud-based software developer. It mainly builds CRM software. Based in LA, they have a large presence in Australia, employing many designers and developers.
Most Salesforce employees love working for the company. Many cite excellent salaries, a great culture, and positive, supportive workmates as reasons to work there.
Although, some staff have suggested a very American culture as a slight negative too. But if relentless positivity isn't your thing, maybe excellent career progression will be.
What Salesforce employees have to say:
Good salaries
Excellent benefits
Work-life balance
Smart workmates
Interesting products
Honeywell
Honeywell is a US-based Fortune 100 company. However, they have offices in Australia. They design parts and materials for the aerospace industry and also lead in building materials design.
Honeywell is a good place for UX designers. As design agency jobs go, working at Honeywell gives you access to lots of interesting projects. Additionally, workers report good perks and a commitment to diversity.
What Honeywell employees have to say:
Flexible work
Friendly work culture
Interesting projects
Global exposure
Skilled engineers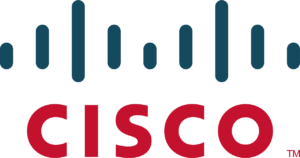 Cisco Systems
Cisco Systems are based in California. However, they also have offices all over the world, including an office in Sydney.
Cisco designs hardware and software. Some of their big areas include telecommunications and networking. They're one of the biggest tech companies in the world.
Employees are positive about their careers at Cisco. Many cite a supportive atmosphere and exciting work. However, other Australian employees have suggested it's pretty US-centric. Others still have spoken about internal politics.
But great training and work flexibility make Cisco a very good employer.
What Cisco employees have to say:
Dynamic workplace
Excellent employees
Interesting work
Cutting-edge tech
Flexible work
NTT
NTT is a global technology services company. They are based in the UK. However, they have many agency jobs in their Melbourne office.
NTT is an excellent place to work for designers and developers. The company has lots of engaging projects on offer. Additionally, they have good perks and benefits, alongside competitive salaries.
The company culture at NTT is good. Their employees speak positively about the business. Finally, their offices are lovely, and the firm promotes a healthy work-life balance.
What NTT employees have to say:
Good salaries
Great company culture
Flexible work
Good diversity and inclusion commitment
Interesting work
Commonwealth Bank of Australia
CommBank provides integrated financial services. They're the biggest business of their kind in Australia, providing a wide range of banking services from retail to corporate.
CommBank is an exciting place for designers and developers to work. Retail banking products are some of the world leaders in application security while banking apps are some of the most user-focused products around.
Most designers are positive about their experience at CommBank. Many mention a supportive work culture that encourages ambition. Others suggest that management is open to UX insights.
CommBank is a great place for fintech developers and designers.
What CommBank employees have to say:
World-class infrastructure
Customer-focused
Supportive management
Great culture
Transparent management
Canva
Canva is one of the darlings of the Australian startup scene. Their cloud-based software lets people with zero design experience produce professional-looking designs in just minutes.
Canva is a very modern company. They're very people-focused and supportive, and their employees talk about their great culture, openness, and good graduate program.
The perks are fantastic, including flexible work hours. Additionally, many say Canva is an opportunity to work at a design agency with many talented engineers.
What Canva employees have to say:
Caring employer
Good career development
Excellent benefits
Interesting work
Growing company
Google
Google doesn't need any introduction. And if it does, maybe design agency jobs aren't for you. 🙂
Google is renowned for excellent working conditions, benefits, and enjoyable work. The California-based company employs some of the best and brightest minds around. But perhaps the biggest draw for designers and developers is the opportunity to work on cutting-edge problems.
What Google employees have to say:
Excellent benefits
Very competitive salary
Great culture
Flexible work
Global exposure
Deloitte
Deloitte is a world-renowned financial services firm. They publish excellent insights and analytics across a wide array of sectors. Additionally, they offer many creative jobs at their Sydney office.
Deloitte offers designers a chance to work at a design agency that does a lot of exciting work in the financial field. Staff report a fun, welcoming environment filled with lots of intriguing projects. Additionally, there is consulting work for a diverse group of clients.
What Deloitte employees have to say:
Good salaries
Job security
Challenging projects
Great team
Big projects
Conclusion
Australia has a huge amount of creative agency jobs in the tech space. There are a lot of design agency jobs at huge brand companies like Google, Canva, Atlassian, and more.
If you want to work at a design agency that will push you to the limit, boost your network, and give you valuable experience, you can't go wrong with any of the above-mentioned companies. On top of that, many of them have the best combination of good compensation and great benefits that they use to attract the best talent.